Ebola (A Lola Parody)
Let's make no mistake: the current Ebola epidemic is a terrible humanitarian disaster in Africa. We should be doing everything we can to help alleviate the suffering on the ground there. As a parent, it's hard to bear images of children orphaned and parents bereaved. As a physician, I would hop on a jet and lend my hand—if I wasn't such an insufferable, pampered wuss.
So why the heck would we do an Ebola parody?
Too soon, you say?
Actually, not soon enough. The US media hysteria around this illness is ripe for ridicule and it's time we stepped up before someone else does it even more tastelessly.
With that, we humbly present Ebola—A parody of the Kinks classic "Lola." Filmed 'live' from my living room. Featuring the amazing Devin Moore from the band Rabbit! and Rocksalt Records.
So please share and help this video go "viral." Because maybe then we can prompt some rational discussion about Ebola. While we're at it, do something super rational and get your flu shot.
In the meantime, I've got a used hazmat suit to return.
PS: Check the LIVE UNPLUGGED VERSION performed at Life is Beautiful music festival in Downtown Las Vegas, Oct. 26th 2014 below!
I caught it in a town in West Africa
\r\n
Where the state of public health isn't what it was in Pensacola, C O L A Cola
\r\n
She walked up to me and I asked her whazzup
\r\n
She looked kinda hot, and in a raspy voice she said "Ebola"
\r\n
E Bo Bo Bo Bola
\r\n \r\n
Well I'm not the world's most sensitive guy
\r\n
But I'm not sure it's normal when you bleed from your eyes
\r\n
What's Ebola?
\r\n
E Bo Bo Bo Bola
\r\n
We danced all night and I kissed her goodbye
\r\n
Then I hopped a plane to Dallas, took the red eye
\r\n
With Ebola
\r\n
E Bo Bo Bo Bola
\r\n
E Bo Bo Bo Bola
\r\n \r\n
Well I been back 'bout a week or more
\r\n
And I never had this kinda fever before
\r\n
But the ER doc heard my complaints and said
\r\n
"It's a virus, here's a Z pack, now go back home to bed"
\r\n
Now I'm not a doc but I can't understand
\r\n
How I can travel from Liberia and not get scanned for
\r\n
Ebola
\r\n
E Bo Bo Bo Bola
\r\n
E Bo Bo Bo Bola
\r\n \r\n
High fever today
\r\n
Abdominal pain
\r\n
It hurts in my brain
\r\n
Is that blood in my pee?
\r\n
Who's that at my door? The CDC?
\r\n \r\n
They said, No, those losers only try to confuse,
\r\n
So we'll handle this from here, we're the guys from Fox News,
\r\n
It's Ebola. We repeat. It's Ebola!!!
\r\n
Saliva, sweat, vomit, blood, and poo is the cause
\r\n
But let's just blame Obama and trust Dr. Oz about Ebola
\r\n \r\n
Now it's ZDogg here to help us outta this mess
\r\n
With a song that's also going 'viral' I guess
\r\n
While Ebola's bad, let's not forget the score
\r\n
C. diff, staph, and flu already kill way more
\r\n \r\n
But that doesn't make for compelling TV
\r\n
So we'll make the same mistakes we made with HIV, for Ebola
\r\n
E Bo Bo Bo Bola
\r\nE Bo Bo Bo Bola
THA' GREATEST
THA' DOPEST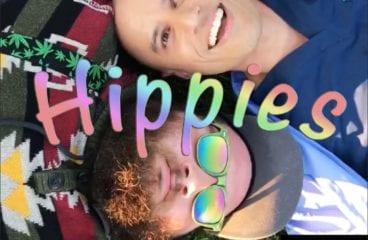 Hippies (Twenty One Pilots "Heathens" Parody)
Give "p's" a chance. (p<0.05) A meditation on "alternative" medicine.
Treat Yourself (A Bieber Opioid Ballad)
And if you think you ain't an addict yet, then baby you should probably treat yourself.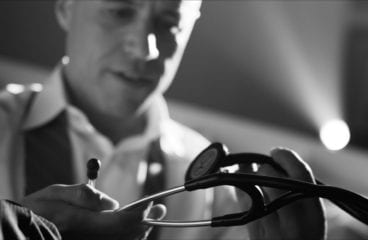 7 Years (A Life In Medicine)
We are standing at a crossroads in healthcare. Behind us lies a long-lost, nostalgia-tinged world of unfettered physician autonomy, sacred doctor-patient relationships, and a laser-like focus on Read More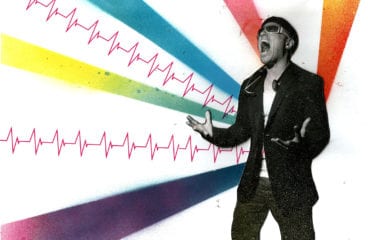 Best Healthcare Speaker, EVER?
Book ZDoggMD, the funniest healthcare speaker / rapper ever! (also the ONLY healthcare speaker / rapper ever)
Dear Nurses
Dear Nurses, you ARE appreciated! A special tribute, from a doctor to nurses everywhere.