Dear Nurses
Dear Nurses,
Thank you. For doing what you do, and for doing it even when understaffed, exhausted, and set upon on all sides by the assembly line machinery of Healthcare 2.0.
Thank you. For living up to the ancient Latin meaning of your chosen profession's name, to nourish. Even when you yourselves go hungry on a shift with no breaks.
Thank you. For standing up for those who are most vulnerable, even when you are so tired you can barely keep upright.
You are a gift for which we doctors are eternally grateful. Even if we all-too-often are pretty terrible at showing it.
You are appreciated.
Love,
PS: Just hold out a little longer. Healthcare 3.0 will come if we work together, and it's gonna rock.
Lyrics and Rap by ZDoggMD
Audio Engineering, Audio Production, and Chorus Vocals by Devin Moore
Directed and Shot by Tom Hinueber
Based on "Dear Mama" by Tupac Shakur (RIP Afeni Shakur Davis, 2Pac's mom, for which the original song was dedicated)
Book ZDoggMD to speak/perform in YOUR 'hood! Click here.
Photo Credits (In Rough Order Of Appearance, as contributed by nurses across the country on Facebook…if I missed someone, leave me a message and I'll fix it!):
Alex Adamonis, Becky Garcia, Hilary Helkenn, Monica Tran, Debbie Tritsarolis, [Larua, Lindsay, Judith, Nadine, Ashby, Taylor], Aki Williams, the 1 East Beasters, Ashley Courier, Mattie Pritchett, Janie Kiehne, Jenny, Britney Lewis, Gena Chase, Sandra Jewel Harris, Olga Vasquez, Ali Maloy, Dawn Conrad, Mike Wolfenbarger, Rob Divers, Angelia Majors, Amanda Magrie, Rae Epps, Kristy Moore, Krispen Culpepper, Celeste Crismore, Sharon Hayes RN, Gina Walston, LeAnna Rankin, Hollyann Lambdin, Renae Drysdale, Stacy Barker, [Ashton and Alarica and Laura], Joni Armstrong, Melanie Murrell, Lindsay McQuade, Mayra Zapote, Natalie Lameka, Caity Grassman, Major Sarah Stewart-Abel, Natalie Hsglund, SFC Jason Meeks, Tosha Trostle, Virginia Close, Joanna Trinidad, Tanya Boatright-Davis, Robin Riddle, Jennifer Todd, Cory Henry, Molly Stauffer, Becca Ali, Carlos Castillo, Carlos Adao, Samantha Flanagan, Mayra Zapote, Osceola Regional Medical Center NTICU, Michelle Borders, Michelle Hamdy, Charity Reynolds, Eliza Christine, Heidi Wasielewski, Dawn and Alaska Spine Center, Christina Grainger, Daryl Thom and UNorthDakota Nursing Students, Arlene Biswas, Julie Ferguson, Robert Ferguson, Chad Priest, Laura Sholtis, Brian Dixon, Chelsea, Ginny Moullet, Valerie Brock, Denise Stoffel, Nicole Ferris, Stacey and Melanie, Mechele Adolph, Ina Harten (Editor's Addendum: Sorry folks I had missed initially: Sue Cox RN. Sonya Ivester RN, Mike McClintic RN, and Jewel Harris RN from SMH ECC Ebola team at Sarasota Memorial Hospital)

You are appreciated\r\n\r\n \r\n\r\nWhen I was young in med school I had weeks\r\n\r\nOn the wards overwhelmed by all the patients that I'd see\r\n\r\nThough back at the time, I never saw what was up\r\n\r\nThat the patients survived because the nurses saved our butts\r\n\r\nI'm finished with school, the game done changed\r\n\r\nI see them fools in the suits now making all the rules\r\n\r\nTryna make a hospital a hotel\r\n\r\nPatient satisfaction payin' us? Epic fail.\r\n\r\nAnd even though we on one team, the same verses\r\n\r\nWhen things go wrong they blame nurses\r\n\r\nUnderstaffed for the acuity, threw out your back\r\n\r\nStaffin' ratios 'bout as safe as Iraq\r\n\r\nAnd you'd think, it's elementary hey\r\n\r\nTo allow drinks at the nurse's station\r\n\r\nRunning for them call lights, that's right\r\n\r\nNo time for breaks cuz ya clickin' boxes all night\r\n\r\nBut even in the clinic, patients get rude\r\n\r\nYou stay up in it, soft touch, make it look smooth\r\n\r\nI finally understand\r\n\r\nFemale nurses it ain't easy groped by a man\r\n\r\nAnd BTW, this "doctor's scope" that I'm wearin'\r\n\r\nI borrowed from a nurse, thanks for sharing\r\n\r\nThere's no way I can pay you back\r\n\r\nBut the plan is to show you that I understand\r\n\r\nYou are appreciated.\r\nNurses, don't you know we love ya, oh nurses, we should all support ya, oh nurses, don't ya know we love ya.
THA' GREATEST
THA' DOPEST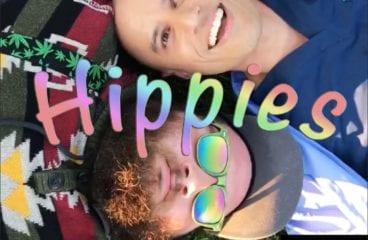 Hippies (Twenty One Pilots "Heathens" Parody)
Give "p's" a chance. (p<0.05) A meditation on "alternative" medicine.
Treat Yourself (A Bieber Opioid Ballad)
And if you think you ain't an addict yet, then baby you should probably treat yourself.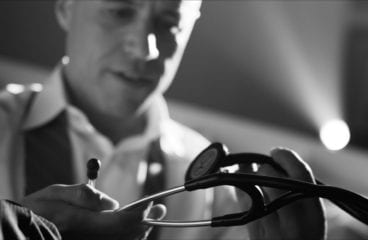 7 Years (A Life In Medicine)
We are standing at a crossroads in healthcare. Behind us lies a long-lost, nostalgia-tinged world of unfettered physician autonomy, sacred doctor-patient relationships, and a laser-like focus on Read More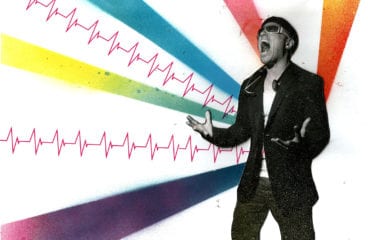 Best Healthcare Speaker, EVER?
Book ZDoggMD, the funniest healthcare speaker / rapper ever! (also the ONLY healthcare speaker / rapper ever)
Dear Nurses
Dear Nurses, you ARE appreciated! A special tribute, from a doctor to nurses everywhere.