The Surgeon General just got canned in favor of a nurse. Does that matter?
Bigger question tho: Trump tells Surgeon General Dr. Vivek Murthy, a hospitalist and Indian, "You're Fired."
Is it time for ZDoggMD, a hospitalist and Indian—to take the job?? Twitter thinks so…so Tom Hinueber and I hash that ish out in this Saturday live episode! #MakingMedicineWackAgain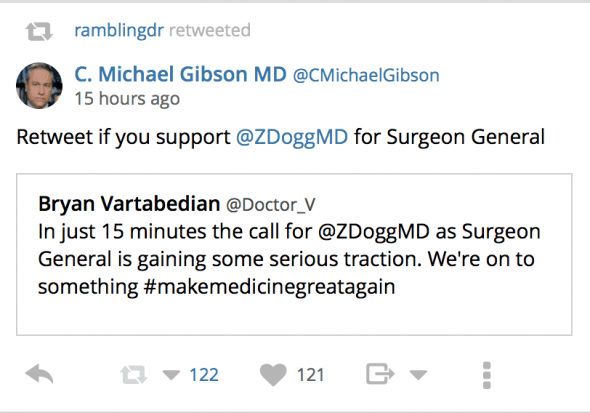 Please subscribe to and review our podcast, it helps us grow the show! Don't wanna use iTunes? Stream us here.
Join the conversation in the comments on the original Facebook Live video.
Related Videos