Lose Yourself
Everybody knows that healthcare is way broken. And those who claim it isn't are either financially dependent on the status quo, or are trapped in some medically-induced delirium. The days of Health 1.0 (physician-autonomy, minimal transparency, paternalism rampant) are nearly gone, and its unworthy successor Health 2.0 (medicine as machine, as assembly line, as administrative technocracy with caregivers and patients as commodities) is sucking the life out of everyone while still managing to bankrupt us — all while producing some really crappy outcomes.
So the time has come to stop bitching and start exploring diverse visions, stories, and bright spots in hopes of forging a new way of caring — one that transcends both the paternalism, protectionism, and profiteering of Health 1.0 AND the depersonalization, dehumanization, and commodification of Health 2.0. Let's stop wasting resources waging a futile war between Health 1.0 and 2.0 because BOTH are partly right, and mostly wrong.
It's time we restored the primacy of the human relationship—that sacred analog heart of medicine—while re-personalizing care for that unique patient in front of us. It's time we support each other as fellow caregivers, all of us integral and practicing at the top of our licenses—as a team. It's time to be evidence-empowered but no longer evidence-enslaved. It's time to get paid to just do the right thing for our unique patient, while enlisting science and technology to simultaneously personalize care and account for the larger systemic good. Think old skool record player, but amplified by the dopest digital technology. Compassion will be the standard of care, for our patients but also for ourselves are caregivers. Sound like a pipe dream? It's not. It's already here in fits and starts and it's ultimately on US — the frontline caregivers — to make it stick and grow from the grassroots upward to the C-Suite and government. It's time for Health 3.0. 
We need to work together as clinicians, patients, administrators, businesspeople, and government. Make YOUR voice heard by joining the Health 3.0 Tribe on Facebook.
Don't ever lose yourself in the system, the moment, we own it, we better never let it go…time to #unbreakhealthcare.
---
Credits:
Written and Performed by ZDoggMD
Audio Engineering/Mixing/Audio Track Design by Devin Moore
Directed by Tom Hinueber
Director of Photography, Logan Stewart
Edited by Logan Stewart, ZDoggMD, and Tom Hinueber
Starring: ZDoggMD (aka Dr. Zubin Damania), Reagan Pfifer (as The Doctor), Allison Andersen APRN, Stephanie Lapid BSN/RN, Paula McDermott RT, Kim Peterson RT, Randy Bess MD, Iggie Tanone MD, Daisyrose Lopez RN, Logan Stewart, and several other docs, nurses, and administrators who have yet to email me their names (please do, STAT!)
Based on the original "Lose Yourself" by the legendary Eminem.
(And special thanks to our muse, Holly Spring, and to athenahealth for their partnership and efforts)
LookrnrnIf you hadrnrnOne shotrnrnOr one opportunityrnrnTo unbreak healthcare.rnrnIn this momentrnrnWould you capture itrnrnOr just let it slip?rnrn rnrnYornrnHer palms are sweaty, gloves tight, arms unsteadyrnrnThere's vomit on her scrubs already, Room 4's spaghettirnrnShe's nervous, and so the nurses, they look on with pityrnrnShe won't stop, student loan default ain't prettyrnrnSo she clicks on, her inbox grows so loudrnrnShe opens the chart but the labs won't be foundrnrnShe's choking now, while the patient's holding outrnrnTo connect, but how? Time's up, over — BLAOWrnrn rnrnHCAHPS is reality, oh, the Press Ganey meansrnrnThose depressed ladies get hosed with those valiumrnrnHolding hands with 'em? No code for that, meaning she don'trnrnGet jack, paperwork stacked and stacked on 'emrnrnHeartbroke, she's so sad, system broken so bad that she knowsrnrnWhen she thinks back to that oath she took that's when it'srnrnBack to the goal again, Yo! She ain't selling her soulrnrnTime to wake up and unbreak it, Yornrn rnrnDon't ever lose yourself in the system, the moment,rnrnyou wishin' you shoulda gone to business schoolrnrnYou only get one shot, do not let them crush your soulrnrnYou should be proud to be workin' that IV polernrn rnrnDon't ever lose yourself in the system, the moment,rnrnyou wishin' they woulda told you this in schoolrnrnYou only get one shot, let doctors be doctors yornrncuz it's a calling you got so don't let it gornrn rnrnNo more games, unbreak this, cuz we got playedrnTear this muthaclickin' crap off, yo ants meet RaidrnIt was noble in the beginnin', the mood all changedrnWe been chewed out and split up by suits all dayrnBut we kept whinin' and kept tryin' to step backwardsrnTime for uniting and writing the next chaptersrnAssembly line grind is fine to build tractorsrnrnThe "why" we strive, hiding behind these distractorsrnTrying to define quality via these lame factorsrnrnTime to rise up, make a stand, cause God damn, we can't work no fasterrnrnHealthcare's no movie, but plenty of bad actorsrnrnThis is our time, but our dreams are so scarredrnrnAnd it's just like Harry Potter tryna lead but gotta concede, fear'srnrnA Teeter totter, caught up between being a doctor and a decent fatherrnrnThat Obama drama bleeding on and too muchrnrnFor us to wanna stay in this spot, our scalpels fraying this knotrnrnTogether, with our patients this entire team has gotrnrnTo formulate a plot 'fore our whole economy's shotrnrnSuccess is our only therapeutic option, failure's notrnrnGasping for breath, so our inhalers got to flow, no we will not hold, we won't be stoppedrnrnHealth 3.0's is our shotrnrnHospitals, Nurses and Docs, this maybe the only opportunity that we gotrnrn rnrnDon't ever lose yourself in the system, the moment, you own it, you better never let it gornrnYou only get one shot, do not bow to status quornrnThis opportunity comes once in a lifetime, yornrn rnrnDon't ever lose yourself in the system, the moment, we own it,rnrnWe better never let it gornrnWe only get one shot, do not miss this chance to growrnrnThis opportunity comes once in a lifetime, yornYou can do anything you set your mind to, doc
THA' GREATEST
THA' DOPEST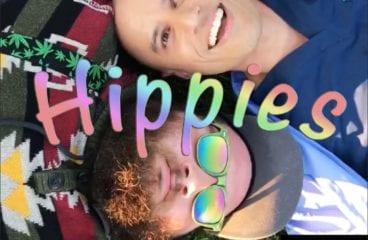 Hippies (Twenty One Pilots "Heathens" Parody)
Give "p's" a chance. (p<0.05) A meditation on "alternative" medicine.
Treat Yourself (A Bieber Opioid Ballad)
And if you think you ain't an addict yet, then baby you should probably treat yourself.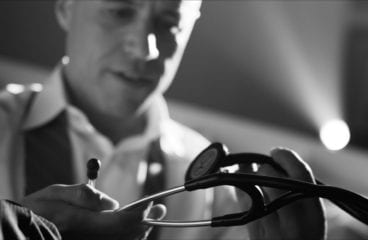 7 Years (A Life In Medicine)
We are standing at a crossroads in healthcare. Behind us lies a long-lost, nostalgia-tinged world of unfettered physician autonomy, sacred doctor-patient relationships, and a laser-like focus on Read More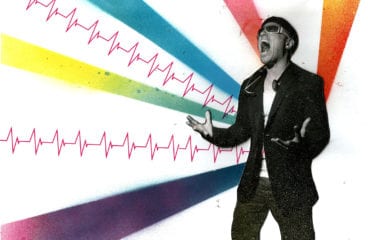 Best Healthcare Speaker, EVER?
Book ZDoggMD, the funniest healthcare speaker / rapper ever! (also the ONLY healthcare speaker / rapper ever)
Dear Nurses
Dear Nurses, you ARE appreciated! A special tribute, from a doctor to nurses everywhere.