To Nurses Everywhere:
Thank you for being our eyes and ears and hearts on the front lines.

Thank you for your grace and dignity in the face of the daily challenges our health care system puts in front of you.
We on your team deeply appreciate all you do everyday. As a small gesture, we present this musical tribute to the unsung superheroes of health care. Written by ZDoggMD, Tom Hinueber, and Logan Stewart. Audio production by Devin Moore. Starring way too many real nurses and hospital staff to accurately keep track of (thank you UMC hospital in Las Vegas for supporting the entire healthcare team!)
But our biggest thanks go out to BoardVitals. In addition to sponsoring this music video and helping us throw that amazing party for our staff and nurses, they're giving away free "Trust Me I'm a Nurse" T-shirts to the first 2,000 nurses that sign up HERE so get on it STAT!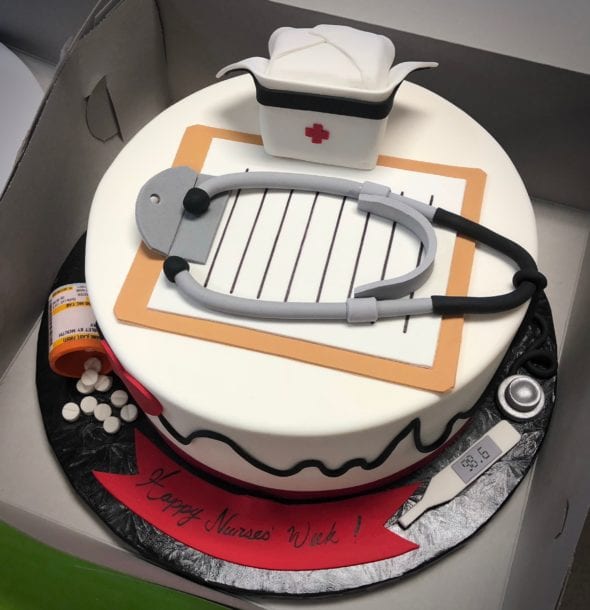 Watch the Facebook video and leave your love for nursing in the comments!
She doesn't own a dress, her scrubs are always a mess
If you catch her charting she won't be stressed
She's beautiful, smokes a pack a day, wait that's her patient but anyway
She doesn't ever get to take that break
I think her bladder's full…Meet Virginia
She's good at compromises, treats babies of all sizes
Moms who won't vax she rolls her eyes at
Hates Dr. Google
Meet Virginia
Well she's on her third IV
When she runs to treat bed three
Pulled his cath out and she screams
I just really need some more caffeine
Administration will berate her, RT tweaked her ventilator
Patient thinks she's a fine facilitator of turkey sandwiches
Well here she is again on the phone
Just like me thinks that JCAHO blows
We just sipping on Snapples, makin' fun of the residents
Meet Virginia
Well she wants to save some lives
But she'd also like a life
Tells her family she's sorry
But she's covering a shift tonight
She only drinks coffee at midnight, when she's running for call lights
Her circadian rhythm… unusual
You see her staffing ratio's tragic, but her intuition magic
When a patient says thank you, it's unusual
Nurse Virginia, change of shift so meet
Nurse Virginia, yeah yeah hey hey hey
Well she runs to code thirteen
Then she nukes a lean cuisine
Well she's gonna save his life
But still bring blankets for his wife
Puts his cath back as she sings
I would never ever change a thing
I would never ever change a thing
By the way my pen is still missing
I would never ever change this…
Related Videos