Treat Yourself (A Bieber Opioid Ballad)
There are many reasons that we find ourselves in this mess with regards to the opioid crisis in this country. This song explores just a few of them. But blaming the victims, ignoring those with chronic pain, and stigmatizing addiction as a moral failing are the WRONG answers.
Please share this video with those you care about, and join the Health 3.0 movement to discuss how we can do better. And thanks to everyone who donated on my Patreon page to make this video a reality!
---
UPDATE: I've received so many moving and heartbreaking stories in response to this video. Please read and support the folks who left them with advice and love (they asked to remain anonymous for obvious reasons).
From a PA Student:
Love the video ZDogg, my parents are both addicted to pain killers and play their doctors like this every month, my father overdosed on opiates last night but was brought back to life via a shot to the chest, this disease is so real and scary. I've tried everything to get him to get help, even court ordered him but he got out of it somehow, I've worked in a treatment center (12 step, inpatient) for a while, helped save many but cannot save my dad, that breaks my heart every day. Its hard to see him as an addict now, when i was younger my mother was strung out on crack cocaine, he was my rock. Now they are both on opiates, benzos, heroine, basically anything, as far as i know, and know this disease will eventually kill my father, and both parents for that matter, but im more concerned for my dad, he is so bad or his brain is so "hijacked by the drug" as i prefer to say. Thank you from the bottom of my heart, for being so real about this tragedy! Please don't give up! I sure won't…btw I'm going to PA school, never done drugs and never plan to!
Hope i can save lives one day! People are amazed when they see where i am in life considering where i came from.
All i can say is through the darkness there is always light…
From a new respiratory therapist: 
Ok, so I've been debating on messaging you about an issue for about a week now but, geez this is really hard to write, that took 5 tries & auto correct is killing me & I may or may not be tearing up because my mind is fighting with itself. I know i have an addiction but at the same time I'm convincing myself i don't, I'm just being a hypochondriac, pop another Xanax, you'll be fine, it's not like it's a narcotic and you're prescribed it. 1mg tablet four times a day as needed, so what if you take 3 at a time, it's not like you're taking the four a day. But the voice deep down is telling me i have a problem.
Sorry, i have to send it in peices because in fighting with myself to send it at all & i keep deleting it just to start over. I feel like this is a waste of your time but i seen the compassion you had for the RN's story & idk what to do…
My family is plagued with addiction, my parents, brother, half sister, step dad, grandparents, everyone who's over 16 in my family is hooked on something or has OD'ed & past. I started watching your videos quite a few months back but was scared to comment, then started to get involved then the topic of addiction came up more & more & i got really uncomfortable, almost like we were standing in a lecture hall instead and people were staring but at first i didn't know why so i was coming up with excuses in my head to not watch the live feeds, then just not at all. Then the song came out, i watched it, i looked up at nothing & like word vomit i said "I'm an addict." I've thought it before, i even asked my friend for help months ago when i was taking only 1 1/2 at a time to sleep right after i left my fiance 2 days before the wedding, she just laughed blew it off & said it's just my depression, snap out of it, everyone takes Xanax, you can't get addicted to them. I see she's wrong now.
My mother works for a dentist and doesn't get insurance through work, & I'm not going to lie, we're poor. If my state didn't have 10c return for bottle returns, i wouldn't have gas in my car. My one friend saves her bottles for me. She's honestly one of 3 friends i have because somewhere i started removing myself from others lives, just slowly disappearing & i think that's just from my depression. But anyways, when i had to move back home, i couldn't and still can't help with bills, so i pay my rent in Xanax so my mom didn't have to pay to see a doctor. At first she would only was 15 a month out of my script, then 30, i went to my psychiatrist and got him to double my script because itold him how bad my anxiety was getting even after he increased my depression medication, put me on mood pills, and other sleep aid but with a TBI which caused ptsd on top of everything, (i also have insomnia, factor v leiden w/ dvt history, asthma, endometriosis, PCOD, Hypothyroidism secondary to Hashimotos, now my kidneys and bladder are causing odd blood and urine levels but they can't figure out why. I'm thinking my 8 prescribed daily medications &some i have to take 3 times daily) limited to what i can take. So 120 Xanax a month & we were splitting my script 60/60. But then i started needing extra here & there, & we'd fight. Then i needed the extra half per day & now whole one, so on top of my script i give my mom for rent she now buying from other people because my doctor refuses to up my dose. At first i was so mad at him because these were benzos, not narcotics. I refuse to take anything stronger than ibuprofen 800 because "I'm not going to become an addict like the rest of my family (my mom is also a recovering alcoholic). Not again." I had a brief addiction to morphine after my 3 DVTs during my hospital stay and when i got home i thought i was dying. If i ask her for help, i can only imagine the whiplash, we already have a shaky relationship from her drinking 24/7 from when i was 8until i was 18 & couldn't stand her. Even hated her at times. I graduated RT school May, 2015. I was unable to pay for my RRT credential exam until June of this year and only got my license in July, I'm scared if i go to my doctor, I'll lose it before i ever get to practice as an actual employee. I'll fail the drug test but have my script so no red flags but I'm still not taking them as i should…
I've learned to hide my feelings so well, like the RN, no body beside my 3 friends and mom has ever seen me not smiling, laughing, making small talk with anybody & most know me as a huge joker with fast comebacks.
6 people, (therapist and doctor included in that 6) and now you know that I'm not a happy person inside. I've told my mom during many breakdowns from depression that i need to go in but her response is, "You go to therapy, it doesn't help you and that's all you'll do there but with even lease freedom &you'll never get hired anywhere if they see you sent to the nut house so just go to bed, tomorrows a new day." I'm only 22yo, I've been on Xanax since i was 18, what's going to happen when 4 isn't enough? &because they're not narcotics, no one seems to think there's a problem. Am i just over reacting or has the opioid crisis taken the concern or seriousness away from benzodiazepine and other addictions? & i know you can't give medical advise, but idk which way to turn because i don't want all my schooling to go to waste. I made it through the respiratory program 5 months after getting rear-ended at a red light that caused my TBI and a permanently broken right shoulder, I wouldn't let that stop me, but a pill possibly could…
From Anonymous ZPac Member:
Just wanted to tell you that latest video you put out really hit home for me. My father finally admitted that he was abusing alcohol and his pain medication. He now seeking help. I have no idea how to be there for him or my mother cause my husband is in the Army we are station 1000 miles from them. It killing me to hear him so broken down he has always been there for me. I wish that I could be there for my mother while she having to watch him through the hardest thing he will ever have too. She is Angel and glue that hold everything together. The one time she really needs me, I can't be.
Just finished 7 out of 9 shifts. Demoralized. 10-20% of my daily patient load this past week have been Caucasian women ages 25-60 seeking either an opioid prescription or a narcotic injection. The addictiveness of narcotic pain medications cannot be understated. They all had the same story. It began with a narcotic prescription for a broken bone, car accident, surgery… And years later they are still taking Norco every six hours for pain, some had moved on to heroin, dilaudid and meth. Many were in angry denial, stating they weren't an addict, yet at the same time, cutting me off from offering any recommendations regarding non-narcotic pain management and the side effects of long term narcotic use. Many had enabling family members who supported the patients' expectations that the goal of pain management was to be in no pain. Most of these women were mothers and had good jobs. Narcotic pain medicines like Norco and Vicodin are meant for very short term use and not on a scheduled basis otherwise tolerance and resistance develops, and regardless of your level of education, you will withdraw, and many will go on to interpret their withdrawal as a need for more pills. It's a dangerous path, with no good end in sight. I have seen careers and lives of colleagues at work destroyed by prescription pain meds. Please be careful, friends.
---
A parody of Justin Bieber's "Love Yourself."
Lyrics and performance by ZDoggMD.
Audio engineering by the legendary Devin Moore.
Directed by Tom Hinueber.
Director of Photography was Logan Stewart.
Shot on location at Turntable Health in Downtown Las Vegas.
Starring:
ZDoggMD as Himself
Allison Andersen as "The Nurse Practitioner" (she's an APRN!)
Dr. Christine Estrada as "The Administrator"
Stephanie Lapid RN as "The Nurse"
and starring Reagan Pfifer as "The Addict."
Thanks to the whole crew at Variables of Light.
Copied below is a call to action for caregivers everywhere:
LETTER FROM THE SURGEON GENERAL
Dear Colleague,
I am asking for your help to solve an urgent health crisis facing America: the opioid epidemic. Everywhere I travel, I see communities devastated by opioid overdoses. I meet families too ashamed to seek treatment for addiction. And I will never forget my own patient whose opioid use disorder began with a course of morphine after a routine procedure.
It is important to recognize that we arrived at this place on a path paved with good intentions. Nearly two decades ago, we were encouraged to be more aggressive about treating pain, often without enough training and support to do so safely. This coincided with heavy marketing of opioids to doctors. Many of us were even taught – incorrectly – that opioids are not addictive when prescribed for legitimate pain.
The results have been devastating. Since 1999, opioid overdose deaths have quadrupled and opioid prescriptions have increased markedly – almost enough for every adult in America to have a bottle of pills. Yet the amount of pain reported by Americans has not changed. Now, nearly 2 million people in America have a prescription opioid use disorder, contributing to increased heroin use and the spread of HIV and hepatitis C.
I know solving this problem will not be easy. We often struggle to balance reducing our patients' pain with increasing their risk of opioid addiction. But, as clinicians, we have the unique power to help end this epidemic. As cynical as times may seem, the public still looks to our profession for hope during difficult moments. This is one of those times.
That is why I am asking you to pledge your commitment to turn the tide on the opioid crisis. Please take the pledge. Together, we will build a national movement of clinicians to do three things:
First, we will educate ourselves to treat pain safely and effectively. A good place to start is the TurnTheTideRx pocket guide with the CDC Opioid Prescribing Guideline. Second, we will screen our patients for opioid use disorder and provide or connect them with evidence-based treatment. Third, we can shape how the rest of the country sees addiction by talking about and treating it as a chronic illness, not a moral failing.
Years from now, I want us to look back and know that, in the face of a crisis that threatened our nation, it was our profession that stepped up and led the way. I know we can succeed because health care is more than an occupation to us. It is a calling rooted in empathy, science, and service to humanity. These values unite us. They remain our greatest strength.
Thank you for your leadership.
Vivek H. Murthy, M.D., M.B.A.
19th U.S. Surgeon General
For all the times that I gave you my help\r\n\r\nAnd still you turned around and dissed me on Yelp\r\n\r\nYou say you lost your pain meds, girl please what the health?\r\n\r\nYou never lose your script for lisinopril!\r\n\r\nAnd I didn't wanna write a song, cause I didn't want anyone thinking I was breaking HIPAA\r\n\r\nBut have you heard of Prince, huh?\r\n\r\nAnd maybe you should move along\r\n\r\nCuz I won't be party to all this desperate drug seeking\r\n\r\nI'd like to keep you breathing\r\n\r\nAnd my nurse, she don't like you and she likes everyone\r\n\r\nAnd Big Pharma ain't likely to admit that they were wrong\r\n\r\nBut we got so caught up treating pain, couldn't see what's going on\r\n\r\nBut now I know, above all we've been doing harm\r\n\r\nSo if you'd like that script for percocet\r\n\r\nThen maybe you can go see someone else\r\n\r\nAnd if you think you ain't an addict yet\r\n\r\nThen baby you should go and treat yourself\r\n\r\n \r\n\r\nAnd when you told me that you rated your pain\r\n\r\nTen outta ten while you're there texting your friends\r\n\r\nAnd every time I told you oxycontin was wrong\r\n\r\nI get another Press Ganey survey bomb\r\n\r\nAnd I didn't wanna write a script, but I didn't want lawyers to say that I don't care about pain, now where'd I put that Narcan?\r\n\r\nAnd maybe Purdue Pharma's wrong, when they pushed that everyone should be slanging all that Oxy, they honest like Bill Cosby \r\n\r\nAnd this opioid crisis, is killing everyone\r\n\r\nCMS, they ain't likely to admit that they were wrong\r\n\r\nChronic pain folks are suffering\r\n\r\nTreated like they're criminals\r\n\r\nBut now I know\r\n\r\nIt's time we fixed what going wrong\r\n\r\nSo if you like those HCAHPS scores so much, then maybe you should go run a hotel\r\n\r\nAnd if you think that pain's a vital sign\r\n\r\nThen baby you should go and burn in hell\r\n\r\n \r\n\r\nFor all the times that I made you feel small\r\n\r\nAs if addiction was some character flaw\r\n\r\nWe should be treating folks when they're so vulnerable\r\n\r\nWe're losing lives, why can't we break down these walls\r\n\r\nCuz if you'd like that script for narcs so much\r\n\r\nThen maybe we should help you get some help\r\n\r\nAnd if you think you can't quit all alone\r\n\r\nThen baby we can help you treat yourself
THA' GREATEST
THA' DOPEST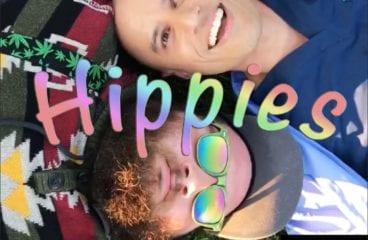 Hippies (Twenty One Pilots "Heathens" Parody)
Give "p's" a chance. (p<0.05) A meditation on "alternative" medicine.
Treat Yourself (A Bieber Opioid Ballad)
And if you think you ain't an addict yet, then baby you should probably treat yourself.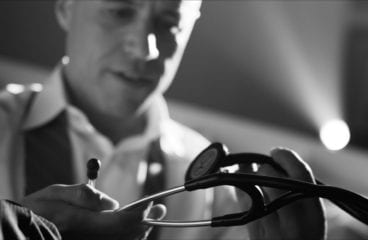 7 Years (A Life In Medicine)
We are standing at a crossroads in healthcare. Behind us lies a long-lost, nostalgia-tinged world of unfettered physician autonomy, sacred doctor-patient relationships, and a laser-like focus on Read More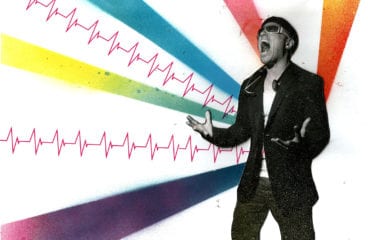 Best Healthcare Speaker, EVER?
Book ZDoggMD, the funniest healthcare speaker / rapper ever! (also the ONLY healthcare speaker / rapper ever)
Dear Nurses
Dear Nurses, you ARE appreciated! A special tribute, from a doctor to nurses everywhere.