Radio Killed the Video Star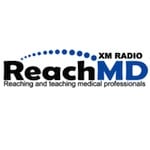 ZDoggMD was on Second Opinion Live on XM Channel 160 (ReachMD)!
Click here to download the podcast of the previously aired episode (you need to register to download it, but it's a snap and way less painful than a prostate exam). The segment featuring me starts around 24 minutes (they use clips from Yoda, MD), but the whole show is really good…I like the two docs that host, they're a hoot and have great chemistry.
THA' GREATEST
THA' DOPEST