I Try (To Be A Nurse) — A Macy Gray Parody
I love nurses.
Simple as that. Apart from saving my backside innumerable times, they more often than not understand exactly what a patient really needs. And sometimes that's 5mg of IV Haldol.
But occasionally we doctors lose sight of their innate awesomeness, so immersed are we in the daily grind of trying to survive in, and protect our patients from, this ridiculous parody of a healthcare system. (Editors note: Joy Behar from The View needs to realize that it's only a "doctor's stethoscope" because that doctor likely borrowed it from a nurse and failed to return it. #NURSESUNITE )
So in honor of nurses and aspiring nurses everywhere, we thought we'd take it to the old skool—1999—with a Macy Gray "I Try" parody. Nursing, much like pimpin', ain't easy—but we docs (and our patients) love and appreciate you. Enough to put on eyeliner and lipstick. (OK, you got me, I'd do that for many pharmacists as well. And also for no reason at all. Wait, what?)
Most importantly, this video was my excuse—at long last—to finally unleash my dormant high school guitar "skillz." As mentioned in my TEDMED talk, I have always dreamed of being a rock star—but apparently I was deficient in something folks used to call "talent." As this video clearly demonstrates, that deficiency is persistent. But thanks to the inestimable and talent-replete Devin Moore (whom you will remember as the bass player and vaguely neurotic germ-o-phobe in our Ebola parody), this insane audio production almost makes my 80's metal guitar solo sound, well, like an 80's metal guitar solo. Whitesnake? Poison? Guns n' Roses? Amateurs, each and all.
As far as credits, I'll fess up to writing the lyrics, singing the ditty, recording the acoustic and electric guitar parts, and editing the video. But Devin Moore polished my audio turd into what you hear now, AND he puts up with me being an insufferable man-diva. Melat Demeke shot most of the footage (she's a brand-new Turntable Health employee…which means she's conscripted into video duty against her will and probably against most labor laws). I think she did a bang-up job, with some minor assist from Mrs. Dogg. And thanks to Katie Ryan for the foley and IV!
But the show was stolen, of course, by a nurse, serendipitously visiting Turntable from the Bay Area—one Kimberly Ding, and her adorable 6 month old son Lucas. Thanks to both of you for keeping it (literally) real!
So share this with all those nurses on the front lines of healthcare, nurturing our patients (and often us docs) back to wellness. BOOM.
PS During the video shoot, I ran out to my car to feed a meter and got into a battle with the parking officer who was there writing me a ticket. He let me off. It was only later that I realized I was still wearing an afro wig, eyeliner, and lipstick. I'm pretty sure this had everything to do with my lax treatment, but I'd need a placebo-controlled trial to prove it. Either way, this dressing as a girl thing is working out pretty well. OK, forget I said that.
Get ZDoggMD to come speak in YOUR healthcare 'hood!

Nurses out on strike
\r\n
Say you're getting no respect
\r\n
And you're not…
\r\n
I believe that my patients will see
\r\n
I can do what you nurses do
\r\n
Got it locked…
\r\n
I hit the break room for potluck and then
\r\n
30 call lights and I smell feces…
\r\n \r\n
I try to feed bed 5 and he chokes
\r\n
I try an IV line and I fumble
\r\n
When I try the foley, it's clear
\r\n
My ward crumbles without the nurse here
\r\n
I try one more poke
\r\n
Take a verbal from some intern who mumbles
\r\n
C. diff streamin' right out the rear
\r\n
I miss nurses when you are not here…
\r\n \r\n
Here is my confession
\r\n
To the nursing profession
\r\n
Our patients need your touch
\r\n
And I miss you so much
\r\n
We make a nifty team
\r\n
Is that Bed 15's scream?
\r\n
(How do I make this IV stop beeping?)
\r\n
Sundowning dude tried to punch me again
\r\n
Potluck gave me diarrhea
\r\n \r\n
I try to suction 10 and he chokes
\r\n
Ambulate bed 9 and she stumbles
\r\n
Demented guy in 12 groped my rear
\r\n
I wish nurses were back up in here
\r\n
Bed 5's gone to smoke
\r\n
Clean the ashes from his wound where they crumble
\r\n
Joint Commission thinks I'm impaired
\r\nMy ward crumbles without the nurse here!
THA' GREATEST
THA' DOPEST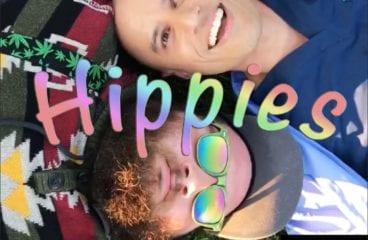 Hippies (Twenty One Pilots "Heathens" Parody)
Give "p's" a chance. (p<0.05) A meditation on "alternative" medicine.
Treat Yourself (A Bieber Opioid Ballad)
And if you think you ain't an addict yet, then baby you should probably treat yourself.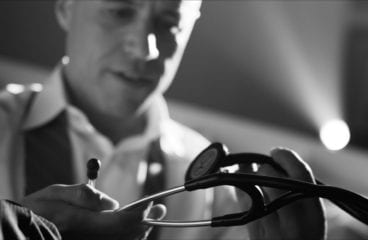 7 Years (A Life In Medicine)
We are standing at a crossroads in healthcare. Behind us lies a long-lost, nostalgia-tinged world of unfettered physician autonomy, sacred doctor-patient relationships, and a laser-like focus on Read More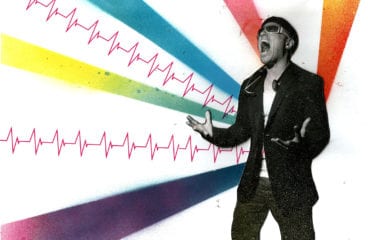 Best Healthcare Speaker, EVER?
Book ZDoggMD, the funniest healthcare speaker / rapper ever! (also the ONLY healthcare speaker / rapper ever)
Dear Nurses
Dear Nurses, you ARE appreciated! A special tribute, from a doctor to nurses everywhere.