Funny Medical Stuff. Seriously.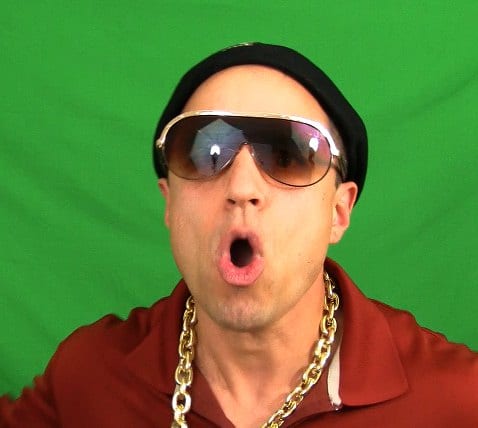 Yo YO! We be hard at work trying to put together a video for our latest joint, a TV doctor dis rap smackdown! Here's a tiny teaser.
And a big thanks to all who submitted logo designs for our contest. We'll be posting them all in the near future and picking some to use. If you have a last minute submission, feel free to send it in for your chance at infamy…we might even be able to include it in our rap video. Then you too can be named in the resulting lawsuit from Oprah!
In the meantime, I think it's time to showcase some of the creative genius present in the medical and scientific community across the web. As always, check out our Facebook page for daily finds, but here is my latest must-see list!
http://www.youtube.com/watch?v=aW4qB3Fcap8

Children of the 80's and products of medical education rejoice, for yea verily this undiscovered gem shalt make thee incontinent of bowel and bladder. Grade A for Acting, Accuracy, and Homoeroticism (AAH).

Given how much my prostate is acting up, watching this video made me wish I was back in med school purely to reattain the ability to freely urinate…even if it is in one's scrubs during rounds. Brilliant.

Wrong on almost every level, and I think that's why I like it. See if you can catch the brilliant PDA (patent ductus arteriosus) reference. Hint: it's a "machine-like" murmur.

So THAT'S how a b*tchslap looks in slow motion. Another check box checked on my bucket list of knowledge to acquire before I die.

I think I saw the Face of God while watching this UNBELIEVABLE anthem to rational thought by the legendary Baba Brinkman. Genius. I need to hire his producer STAT. Oh wait, I'm broke. Never mind…
THA' GREATEST
THA' DOPEST