Seriously Though…There's This Guy Dr. Damania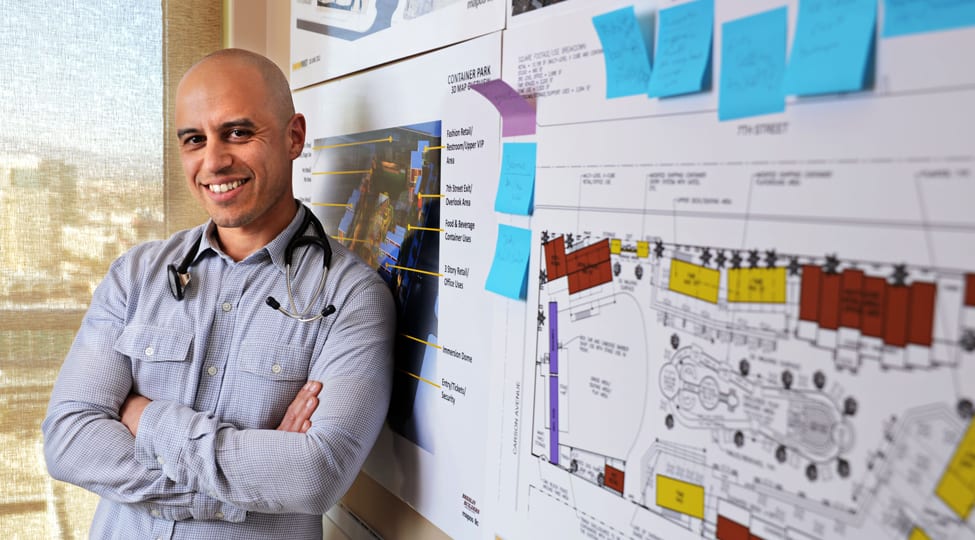 Zubin Damania, MD is the director of healthcare development for Downtown Project Las Vegas, an ambitious urban revitalization movement spearheaded by Zappos.com CEO Tony Hsieh. During his 10-year hospitalist career at Stanford, Zubin received the Russell Lee Award for Clinical Teaching while simultaneously maintaining a shadow career performing stand-up comedy for medical audiences worldwide. His videos, created under the pseudonym ZDoggMD, have amassed over a million views, focusing on educating patients and providers alike while mercilessly satirizing our dysfunctional healthcare system.
In Las Vegas, Dr. Damania is making the leap from satire to actionable change by implementing an innovative model of healthcare delivery that promotes wellness at both the individual and community level. Turntable Health is slated to open its first primary care clinic by the end of 2013.