Deep Thoughts, by ZDoggMD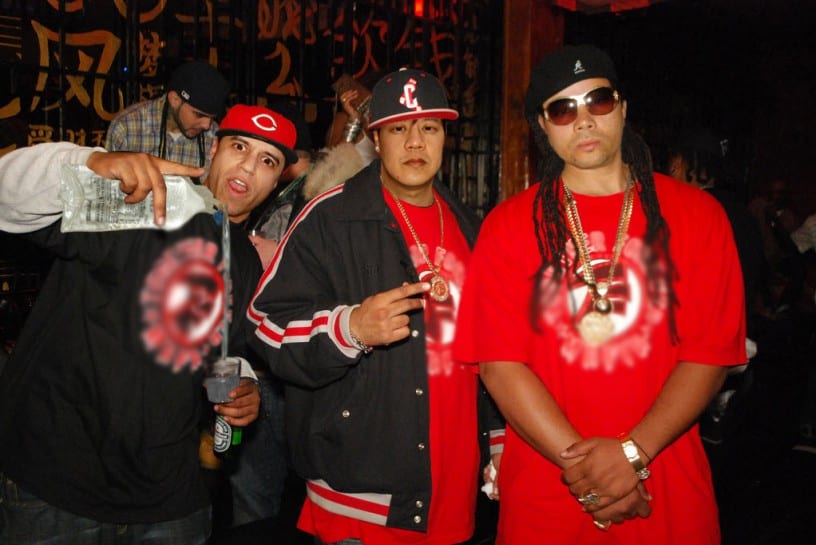 Wow, it's hard to believe we're coming up on the 1 year anniversary of my first foray into medical career self-destruction: the release of Colon Wars on YouTube! Boy, I'd love to get Superman to fly around the world and make time go in reverse so I could reshoot that production. But I suppose I shouldn't play the Superman time-reversal card for so trivial a matter. I mean, heck, Sesame Street 5150 needs a reboot, too.
We've had a blast this past year, getting featured in Today's Hospitalist magazine, ACP Hospitalist, and BirdTalk magazine (ok, this is still just a dream of mine). We did Yoda on  Sirius Radio, rapped about hemorrhoids and happiness on TechCrunch TV, dropped hot fire re: hyponatremia on ERCast, had our random tweets illustrated, and somehow managed to steal the election for Best New Medical Weblog of 2010! But the heights of fame may have been reached when a random emergency department intern stopped me in the hospital hallway the other day and said, "Are you ZDoggMD? Wow! Life in the Fast Lane is like my favorite website EVER."
So what's next? Here at ZDoggMD Industries we've been busily plugging away at our next couple of music video parodies, but these will take some time. After all, we need to hire Ewoks, learn to pilot a
hovercraft, and so forth. So in the meantime I thought I'd stall by dredging up some old Facebook bits from the first year of our existence in an extremely lame homage to the Deep Thoughts, by Jack Handy segments from 1980's era SNL. Am I old? Don't ask. I'll be crying myself to sleep on Max Headroom pillowcases.
Deep Thoughts, By ZDoggMD
A patient asked me what to expect during her MRI. I told her, "In the belly of the scanner, you will find a new definition of pain and suffering, as you are slowly digested over a thousand years." By the ensuing chaos, I arrived at the conclusion that Return of the Jedi jokes are likely lost on elderly women with severe claustrophobia.
Got in trouble today for using non-approved medical abbreviations. I guess "has GI bleeding, OMG!" is frowned upon in a medical record. Whatever…next time I'll spell out "gastrointestinal".
To keep everyone on their toes, today I figured I'll bring lunch to a drug rep's office and hand out pens and mugs with MY name on them.
My iPhone autocorrected "orthopod" to "arthropod." Using the same insight, it corrected "radiologist" to "billionaire."
Learned that I've been promoted to Adjunct Clinical Assistant Professor of Medicine. A definite step up from my prior title, Assistant to the Adjunct Clinical Assistant Professor of Medicine.
Interns these days. They won't see any patients without first being offered an escalating number of Scooby Snacks. CHF? Like, Zoiks!
A colleague brilliantly advised me: "You should just get a rapper to guest-star in one of your videos. Then you'd blow up major." Sure, I told him; I'll just pop on down to the local Home Depot and pick up one of the dozens of rappers milling about in the parking lot, looking for work.
Humility is a crucial component of a good bedside manner. I've therefore asked my intern to stop referring to non-physicians as "muggles."
Fell asleep briefly on a bench at the San Diego Zoo. Awoke with an ache in my side and a note taped to my chest: "Seek medical attention, we have taken your kidney." They really should warn visitors that the pandas are notorious organ traffickers.
A dude from high school Facebooked me, asking for a Percocet prescription. Yeah, I'm gonna lose my medical license for a guy who drove an El Camino.
When government docs try to resuscitate E.T. in the movie, my wife astutely pointed out that they were calling for bretylium, no longer on the ACLS protocol. I countered that all bets were off once they foolishly tried to shock asystole. My 3 year old then opined, "This is a #%*@* alien, why the hell are they even using ACLS??"
Thanks for all your support over the past year (despite lame bits like the ones above)! Here's hoping the next year is funnier, and with less overall jail time. Stay tuned!
THA' GREATEST
THA' DOPEST