Bromancing the Stone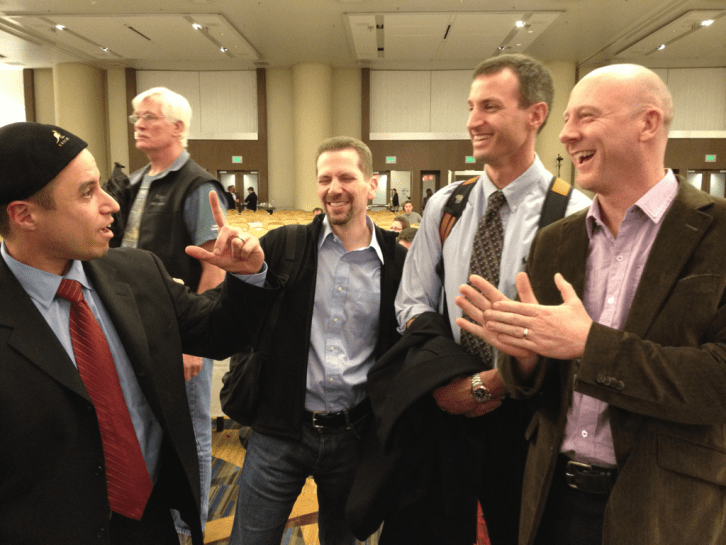 Look, I could cramp up my fingers typing a full account of the fantastical adventures that were had at this year's Essentials of Emergency Medicine conference in San Francisco, where I was lucky enough to have been given the chance to do 12 minutes of absurd stand-up comedy for over 1300 ER docs (stay tuned for video…coming soon if I can sweet talk "Crocodile" Mel Herbert into parting with the footage).
I could also exacerbate my carpal tunnel syndrome by clicking away about the soiree later that night a few blocks away, where our video Immunize was honored with a Disposable Film Festival Health award (in a contest sponsored by free EHR maker Practice Fusion).
But why inflame my already throbbing trigger points?
The man himself, Dr. Rob Orman of ERCast, was there with me and was extreme enough to document by podcast an account of the bromance betwixt he and I, Dr. Mike Cadogan of Life in the Fast Lane, and Dr. Scott Weingart of EMCrit. A more epic entourage had not been assembled since the Wonder Twins first kidnapped Gleek from the wild. Add in Michelle Lin of Academic Life in Emergency Medicine, Graham Walker of MDCalc, and the ever oenophilic Leon Gussow of The Poison Review for an outstanding dinner at Chez Papa Resto and, well, DAMN it feels good to be a gangsta!
So if you've got 20 minutes to spare, check out my conversation with Rob over at ERCast. The first half is educational; round about 19:30 is where the bromance begins.
THA' GREATEST
THA' DOPEST
Treat Yourself (A Bieber Opioid Ballad)
And if you think you ain't an addict yet, then baby you should probably treat yourself.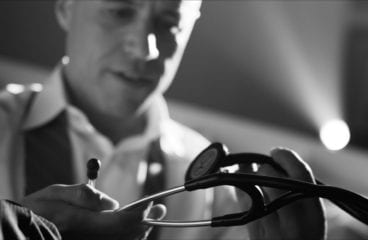 7 Years (A Life In Medicine)
We are standing at a crossroads in healthcare. Behind us lies a long-lost, nostalgia-tinged world of unfettered physician autonomy, sacred doctor-patient relationships, and a laser-like focus on Read More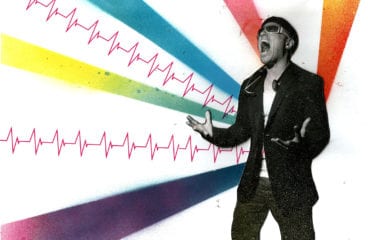 Best Healthcare Speaker, EVER?
Book ZDoggMD, the funniest healthcare speaker / rapper ever! (also the ONLY healthcare speaker / rapper ever)
Dear Nurses
Dear Nurses, you ARE appreciated! A special tribute, from a doctor to nurses everywhere.